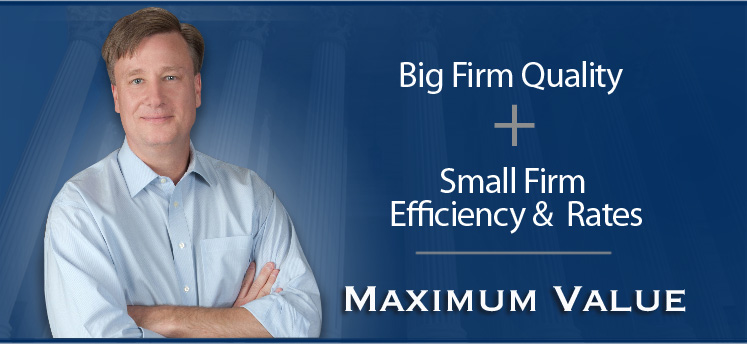 Ed Konieczny is a seasoned, Harvard-trained litigator who helps resolve business disputes effectively, efficiently, and (for his clients) as painlessly as possible.
Ed has 33 years of complex litigation experience in plaintiff's, defense, and general practice firms. Through March 2012, he was a partner in a large Atlanta-based corporate law firm, where he handled the firm's most challenging cases. Before that, he was the managing partner of a national plaintiff's mass tort and class action law firm, where he oversaw each of the firm's contingent litigation projects. This combination of experience is unique among business litigators. Ed knows how plaintiff's lawyers think, how defense lawyers think, and what it's like to run a multi-million dollar business.
Ed brings his background, experience, and judgment to an office with low overhead, so he can offer the same quality of service to business owners and small- to mid-size businesses that larger companies routinely pay to get from larger, more expensive, firms.
Ed combines the quality of a big firm lawyer, the efficiency of a former plaintiff's attorney, and the competitive billing rates of a small firm to provide maximum value.